Sports Medicine
---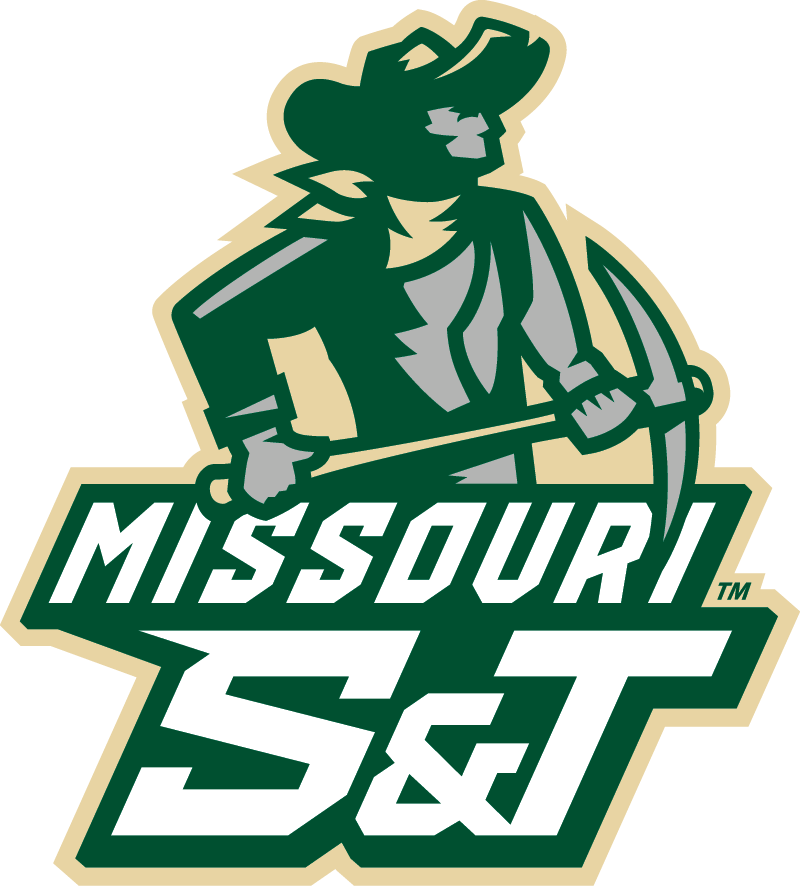 MISSION STATEMENT
The Missouri S&T Sports Medicine Program seeks to provide cutting-edge healthcare that is organized, professional, and efficient as to ensure that our student-athletes can maintain a high quality of life and continue to achieve academic success.
ABOUT MISSOURI S&T SPORTS MEDICINE
The Missouri S&T Sports Medicine team consists of 6 full-time nationally certified athletic trainers, an in-house team doctor, and an insurance coordinator. Our Sports Medicine team works closely with orthopedic surgeons that are employed by Phelps Health. Our Sports Medicine team works under Student Health Services on campus. This allows for us to work closer with a medical team and helps us to be recognized as health care professionals.
We have three athletic training rooms that we utilize. The Kaczmarek Sports Medicine Center is in the Student Health Complex and is primarily used for rehabilitation. The Gale Bullman Athletic Training Room is used for pre- and post-practice treatments for indoor sports. Finally, we have an Athletic Training Room located in the football fieldhouse which is used primarily for all football pre- and post- practice treatments.
Lance Ringhausen, MBA, LAT, ATC
Head Athletic Trainer
(573) 341-4284 | fax: (573) 341-6967 | lr94f@mst.edu |
Men's Basketball & Football
Lance joined the Sports Medicine staff in the fall of 2020. From 1996-2020 he was the Head Athletic Trainer at McKendree University and served primarily the football program along with the supervision of athletic training students in the Accredited Athletic Training Program (ATEP). Over the years he has provided coverage for numerous other collegiate sports to include basketball, baseball, soccer and hockey. He has traveled internationally with USYS Olympic Development Program (ODP) and was responsible for the athletic training coverage for USYS ODP regional summer camps. Lance graduated from Cedarville University in 1994 and a master's degree from McKendree University in 2004.
Lance is a member of the National Athletic Trainers Association (NATA) and licensed by the Missouri Board of Healing Arts.
Samantha Kaestner, MSAT, LAT, ATC
Athletic Trainer
(573) 341-4284 | fax: (573) 341-6967 | boehms@mst.edu |
Women's Basketball & Men's Soccer
Sam joined the Sports Medicine staff in August 2018 and is from Wildwood, MO. She attended Bradley University to obtain her Bachelor's degree in Health Sciences. She then moved to Utah to get her Master's degree in Athletic Training from Weber State University. She had the pleasure of working with the Utah Royals FC team over the summer of 2018 and worked with the Arizona Diamondbacks in the summer of 2017. Samantha played Club Soccer at Bradley University and she enjoys traveling, hiking, kayaking and biking.
Nick Driscoll, LAT, ATC
Athletic Trainer
(573) 341-4284 | fax: (573) 341-6967 | nrd8dt@mst.edu |
Football, Golf, & Softball
Nick Driscoll originally came to Missouri S&T in the spring of 2019 as a student intern and joined the sports medicine staff in fall 2019 as an Intern Athletic Trainer to work with Miner football and softball.
Originally from West Chicago Illinois, Nick received his bachelor's degree in Athletic Training in May 2019 from Northern Illinois University in Dekalb. As a student, he had a year-long rotation working with the NIU football team. He also did rotations with local high school athletics, and Division III women's soccer and basketball with Benedictine University in Lisle, Illinois.
Jenalee Edwards, MS, LAT, ATC
Athletic Trainer
(573) 341-4284 | fax: (573) 341-6967 | jebd2@mst.edu |
Baseball & Women's Volleyball
Jenalee joined the sports medicine staff in July 2021 and works primarily with the Miner women's volleyball and baseball teams. She is originally from Springfield, Missouri, and attended Central Methodist University in Fayette, Missouri where she earned a bachelor of science degree in Athletic Training in 2015. Jenalee worked toward a master of science degree in Human Performance from Lindenwood University in St. Charles, Missouri from 2015-2017 while working as a graduate assistant athletic trainer at the Lindenwood- Belleville campus. Most recently, she spent fall 2017 through spring 2021 as an athletic trainer and exercise science instructor at Missouri Valley College in Marshall, Missouri. Jenalee has also spent time working on as-needed basis for St. Louis-area high school and club sports through Athletico Physical Therapy, and also had the opportunity to provide coverage in part at the 2016 Men's USA Gymnastics Olympic Trials.
When not at work, Jenalee and her husband enjoy strength training, watching Major League Baseball, and spending time with their Siberian huskies, Chloe and Thor.
Jordan Weldon, MAT, LAT, ATC
Athletic Trainer
573-341-4284 | fax: (573) 341-6967 | jordan.weldon@mst.edu |
Women's Soccer, Men's Volleyball
Jordan Weldon joined the sports medicine staff in 2022 and works primarily with the Miner women's soccer and men's volleyball teams. She is originally from Earth, Texas. Jordan earned her Bachelor of Science in Exercise Sports Science degree at Lubbock Christian University in Lubbock, Texas in 2019. In 2021, Jordan went on to get her Master of Athletic Training degree at Texas Tech University Health Sciences Center while doing clinical rotations at Texas Tech University and South Plains College.
After graduation, Jordan worked at Missouri Baptist University as an assistant athletic trainer and worked with the men's basketball, softball, dance, and stunt teams. In her free time, Jordan likes to be around friends and family, watch Netflix, and play with her Bernedoodle, Nala.
Orthopedic Specialists
---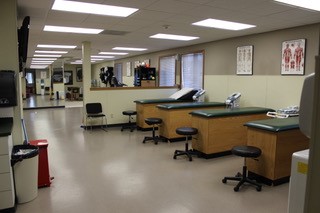 Kazmarek Sports Medicine Center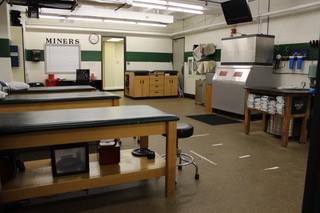 Gale Bullman Athletic Training Room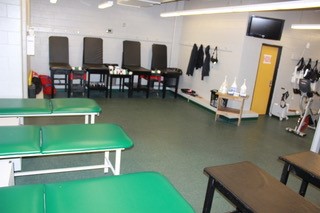 Football Fieldhouse
New Student Athletes
Returning Student Athletes
Student Athlete Insurance Information
Forms
Visiting Athletic Trainer Information
Student Paraprofessionals
New Student Athletes
Click here to complete forms on patient portal.
Our physical process is very thorough and will be scheduled by your coach and athletic trainer. Before we do your physical we need all athletes to fill out the forms that are posted on their student portal. If you have had any surgery or fractures in the last five years we need the records before you arrive for your physical. During the physical process you will have a regular physical exam, an orthopedic screening, an EKG, an ImPACT test, and a sickle cell test if you have not already had one. It takes two days to get the results back from the sickle cell test and you cannot participate until then, so please have this done before you get to campus. If you have any questions please contact your athletic trainer.
Returning Student Athletes
At the start of every year we need all athletes to complete the following forms and submit a copy of the front and back side of their most recent insurance card in your student health portal.
Athletic Insurance Plan Information Form
Yearly Medical Appraisal Form
Athletes will also need to complete the ACS Forms below.
Concussion Education Form
Concussion Reporting Agreement
Assumption of Risk
Authorization for Release of Medical Information
Also, please notify your athletic trainer if you have changed the dosage of any medications you are taking or if you started taking a new medication.
Student Athlete Insurance Information
Dear Parent/Student Athlete:
Athletes competing in intercollegiate athletics assume risk of injury. Sport related accident insurance is provided by S&T for the benefit of our student-athletes. This is a secondary insurance for your son/daughter for injuries sustained while participating in an authorized practice or game. We provide this coverage as a secondary insurance policy. Please note that this is an injury-only policy and will not apply to non-athletic injury or sickness related medical expenses. Only injuries sustained in an approved practice, training, or competition will be considered for secondary insurance coverage.
In the event of a covered injury, claims will be filed first with your insurance company, as it is the primary insurance that provides coverage for the student-athlete. After the primary insurance has paid all available benefits, the University's secondary insurance claims adjustor will consider for payment any remaining deductible and copay amounts up to the limitations of the policy. It is important that you forward any billing statements, explanation of benefit letters (EOB) and receipts to the Patient Accounts Representative at Student Health either by mail at 910 W. 10th St, Rolla, MO 65409, by e-mail at sportsmedicine@mst.edu or by fax at 573-341-6967 as soon as possible. Secondary insurance must have all of these documents to process a claim. Any delay in sending this information could result in your athlete's account processing being delayed and possibly being turned over to collections by the provider. If you have any questions or concerns, please feel free to contact Student Health at 573-341-4284.
All athletic injuries must be reported to the athlete's athletic trainer when they occur. Subsequent care will be coordinated by the Missouri S&T Sports Medicine team. If the athlete seeks medical attention on their own without prior approval by the Sports Medicine team, expenses may not be covered by the secondary insurance. Similarly, if the athlete chooses a service, procedure or provider that is out of network and/or not covered by their primary insurance, the secondary insurance may not apply. In this situation medical expenses incurred may be the sole responsibility of the student-athlete.
Please notify your health insurance company that you have a dependent child who is enrolled at Missouri S&T. Ask if there is anything you need to submit so the dependent is covered outside of your area such as requesting a temporary guest membership for an HMO policy. If required by the primary insurance, the student-athlete may need to return home for the primary insurance to be in effect. S&T secondary insurance requires the student athlete to utilize their in-network providers before they will consider coverage.
Athletes are responsible for keeping insurance information current and failure to do so may delay care and insurance claim processing. Make sure you uploaded both front and back copies of your insurance card and complete the Athletics Insurance Plan Information form in your Student Health Portal. You will be required to update this information annually in July and as needed if plans change at a different time.
If correspondence is needed, the Patient Account Representative will communicate with the athlete by secure messaging when processing claims. Be sure to have your athlete watch for an email in their S&T inbox that will direct them to the student health portal.
Any payments received by you for an athlete's injury must be reported as this may affect NCAA rules and result in ineligibility.
I acknowledge that I have read, accept, and agree to the above policies and procedure in their entirety and agree to abide by them.
Forms
Visiting Athletic Trainer Information
Football:
Two ATCs will be present at all games. There will be at least one doctor on the home team sideline at each game. An ambulance will be available at the northeast gate during the game. The following will be provided at each game: AED, crutches, splints, water, cups, towels, ice, ice bags/wrap, biohazard bag, sideline table. Hot packs will be available outside the visiting team locker room.
All Other Sports:
At least one ATC will be present at all home games. The following will be provided at each game: AED, crutches, splints, water, cups, towels, ice, ice bags/wrap, hot packs.
Towels for visiting teams to shower will NOT be provided by our staff. If you are traveling without an AT, we will be happy to assist with your team's needs. We require that your certified AT provide treatment protocols in writing if necessary. notify our staff and send a fully stocked kit with the supplies the athletes will need. If there is something that is not listed that you will need, please contact the host ATC.
Visiting team practices are not typically covered by our staff. Please contact the host ATC to ensure you have everything you need.
For other health services you may need while visiting:
Phelps County Regional Medical Center Hospital
1000 West 10

th

St. – 573-458-8899
Open 24/7
Phelps Health Immediate Care Clinic
603 S. Bishop Ave. Unit C. Rolla, MO. 65401 - 573-426-4411
Open Sunday - Saturday 8:00 A.M. through 8:00 P.M.
Rolla Family Clinic
416 S. Bishop – 573-426-5900
Monday through Friday 9:00 a.m. through 9:00 p.m.
Walgreens Pharmacy
CVS Pharmacy
500 Bishop Ave N, Rolla, MO 65401 – (573) 308-4887
Student Paraprofessionals
Student Paraprofessionals will assist the Certified Athletic Trainers in the preparation and coverage of all Missouri S&T athletics team practices and competitions. Some duties may include but are not limited to: ensuring athletes have adequate hydration, activating the EMS based upon our emergency action plan (EAP), and any other tasks under the supervision or direction of the Certified Athletic Trainer or Sports Medicine Staff. Student Paraprofessionals are expected to be made available for the entire length of athletic events. This includes pre-game preparations (water, field set up etc.) and post-game clean up and treatments.
All students are encouraged to apply.
Work hours will be determined by Missouri S&T athletics practice schedules, events, and must be able to work some weekends. Students are allowed 20 hours work a week while school is in session and 40 hours work a week when school is not in session.
Contact:

Lance Ringhausen, MBA, LAT, ATC
Head Athletic Trainer
Office: 573-341- 6240
Email: lr94f@mst.edu
All S&T Student Athletes being treated for ADHD are required to submit the following form: NCAA Medical Exception Reporting Form to Support the Diagnosis of Attention Deficit Hyperactivity Disorder (ADHD) and Treatment with Banned Stimulant Medication